After Art College (now part of the University of Wales), Mai began painting professionally in 1950. She enjoyed painting in many countries, from the UK and the Continent to S.E.Asia.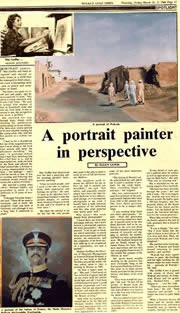 Her works included official portraits of Royalty, Heads of State, prominent figures and several significant historical works for the National Museum of Brunei Darussalam.
"It was an honour to paint so many portraits of both His Majesty, Sultan Hassanal Bolkiah, and his father, the Late Sultan Omar Ali Saifuddin." said Mai when interviewed by Qatar Television. The interview led to a feature length documentary of Mai's Life and Work.
Also commissioned and hanging in the Lapau (Palace of Government) are five retrospective portraits of earlier Sultans.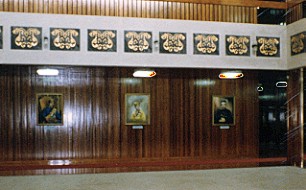 In Qatar, Mai completed official portraits of the Emir and the Heir Apparent (now the Emir), other Royal family members and HM The Queen for the British Embassy.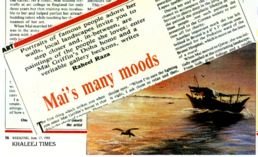 Over eighty of her paintings, including landscapes, hang in Palaces, Government Offices, Embassies and Stately Homes but many more are in smaller, private collections all over the world. It has not yet been possible to obtain permission for all works to be included in the gallery. This is, therefore, only a small selection from the hundreds of pictures Mai has painted in the last sixty-five years.
For more information about the artist, her painting, life and her writing – visit Mai Griffin's Writing Blog
Owing to the limitations imposed by this method of reproduction, colours do not do justice to the original artwork and can only be an approximate guide to quality.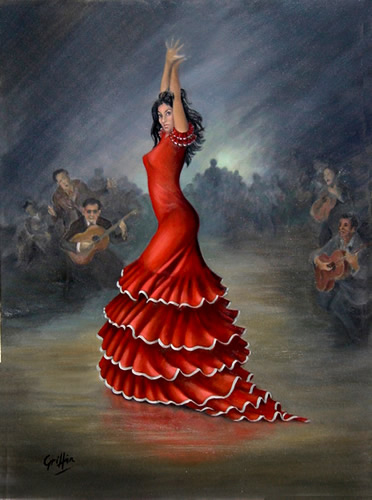 Mai's Personal Blog and more about her life as an author